---
> Changing Your Password
1. Log in to your account.
2. Click "My Account" in the upper right navigation bar.
3. Enter your current password in the "Enter Old Password" field
4. Select either "Use Suggested Password" or "Type Custom Password" (recommended).
5. If you selected "Type Custom Password," enter your new password in the new password fields.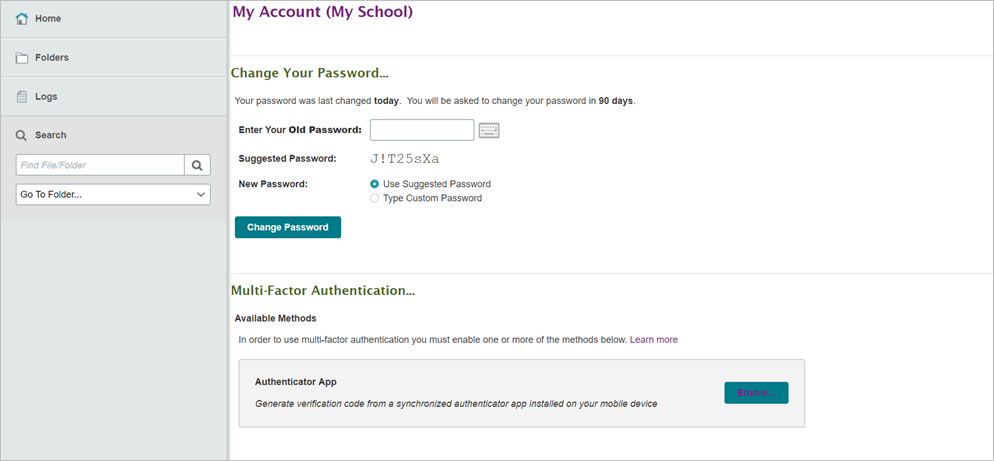 5. Click the "Change Password" button.
---
> Forgotten or Expired Password
1. Navigate to the login page for FTP at https://ftps.nslc.org/
.
2. Click "Forgot Password?"
3. Enter your FTP account username in the provided field.
Note: Your FTP account username is separate from your WebID, which is used to access services on the Clearinghouse secure website.